To help you get ready for the upcoming Lazada 12.12 Grand Year End Sale of 2019, I have here the list of campaigns & offers to help you find all the items that you MUST ADD TO CART as early as now.

You know the drill! Just click on the image links to get directed to the promo pages where you can see all the items and stores which are participating in the sale.
---
AFFILIATE DISCLOSURE: Please note, though, that my posts may contain affiliate links. Therefore, if you buy something through one of those links, you won't pay a penny more, but I'll get a small commission, which helps me keep this site running. Thank you very much!
---
Mega Campaigns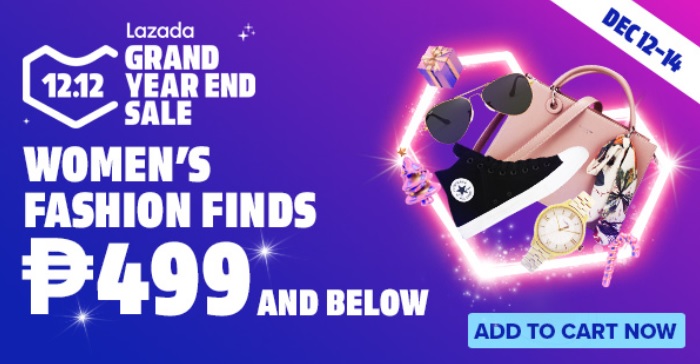 Other Campaigns



There you have them!

Just remember to add these items to your cart as early as now so you could save a piece (or pieces) for yourself because stocks quickly run out as soon as the sale starts.
Suggested Reading: Lazada Wallet: Turn Your Online Shopping into Frugal Shopping
---
For more stories and information please:
– click Pieces to see all the articles in this blog
– like Piece of Mind Facebook Page
– subscribe to my SimpliciTine YouTube channel
Follow, Like, and Subscribe!