It's that wonderful time of the year again and there's nothing more exciting than thinking about the best gift to offer your loved ones in this season of giving.
For some of us, we start looking and choosing for the best gifts as early as September, when the "Ber" month starts, which is ideal at times.
However, although this approach has advantages, it also has disadvantages.
One disadvantage is the lack of options.
Since it's a little early to do Christmas shopping, options are still limited because most often than not, Christmas gift items go at full display after the Halloween.
On the other hand, there are some who love the holiday rush.
This one has more disadvantages than the opposite, talking about not having the chosen item on stock.
If you're going to ask me when is the best time to start looking for Christmas gifts, I would say, "TODAY!" 🙂
And in this article, I have listed down the 15 Trending Gift Ideas that your mother (or your mother in-law) would surely love.
You may also read: Trending Gift Ideas for Men (2018)
TIP: I have included the links where you could purchase these items online as Lazada is gearing up for an exciting 12.12 event Sale happening on December 12th so you could start adding these items to your shopping cart in preparation for the event.
---
AFFILIATE DISCLOSURE: This post is not sponsored. However, it may contain some affiliate links. If you purchased something through one of those links, I would get a small commission which would help me maintain this blog.
---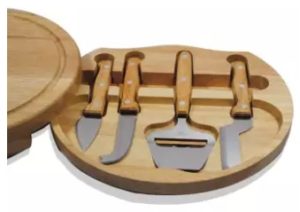 Here's a perfect gift set if your mom is a cheese lover.
This set includes a cheese slicer, serrated cheese knife, fork tip, Parmesan/hard cheese knife, and a rubber wood cutting board with turning drawer.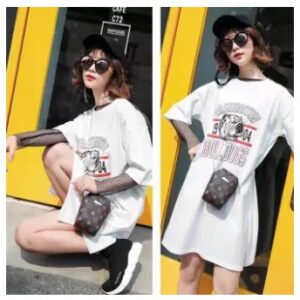 This gift is perfect to your mother who's always on-the-go.
Help her keep all her valuables in one place while staying in-style with this fashionable and waterproof sling bag.
Add life into your mom's favorite spot in the house with these attractive kitchen doormats.
These mats are made out of high quality polyester material that's why it's very durable.
It absorbs water, dries quickly, and protects the kitchen from moisture and stain.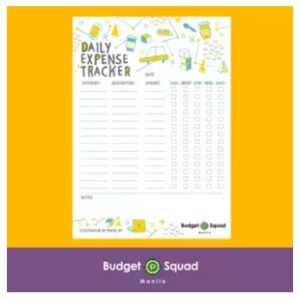 Make daily expense budgeting a fun and creative activity for your mom who controls the family budget with this cute expense tracker.
You will also help raise funds for a cause as 20% of the total net profit (when you purchase this item) will go to OPLAN Kaalaman sa Pananalapi, an advocacy program which offers free financial education program for low income communities (initiated by Budget Squad Manila).
If your mom is re-decorating the kitchen, this one could be the perfect gift to show your support in this little project.
This water-proof and high quality wallpaper can help make any kitchen look warm and comfortable.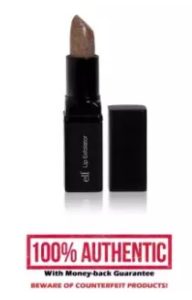 Help your mom achieve that smooth, conditioned, and revitalized lips with this gentle lip exfoliator.
This Vitamin E, Shea Butter, Avocado, Grape, and Jojoba oils infused lip exfoliator gently exfoliates lips to remove dry and chapped skin while keeping it nourished and protected.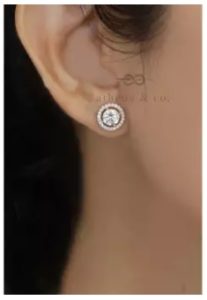 Here's a perfect gift to your mom who simply loves to keep it classy.
This pair of gold plated earrings is great for day-to-day wear and even for those occasions when your mom would like to look simply elegant.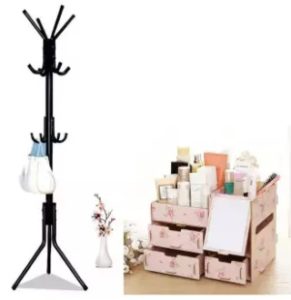 If you wish to help your mom keep your place tidy and organized, here's one good practical gift suggestion.
This coat rack stand is made out of stainless steel material and is very easy to assemble, perfect for your living room, inside the bedroom, or home office.
It also comes with a multi-function wooden make up storage box to house your moms favorite stuff.

Spoil your mother with this cosmetic set kit which contains a combination of 98 square and 70 round shades make-up with high quality ingredients, ideal for both professional salon or home use.
It offers not only adventure for those who want a new look but also for those who love the classic neutral look.
Give the hardest working woman in your life the gift of relaxation with the help of this oil diffused air humidifier.
Refresh her mind and make her feel relaxed and comfortable through the delicate fragrance that this could bring in to your home.
If your moms loves to bake, this powerful and durable hand mixer would surely become her ultimate baking companion.
This hand mixer has a powerful 250-watt motor coupled with a range of six speeds that could definitely cater to your mom's baking needs.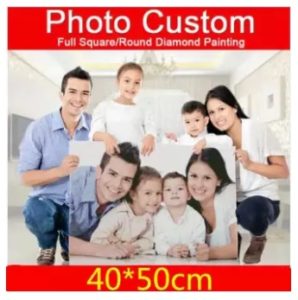 If you'd like to go sentimental, start looking for your mom's favorite family photo and avail of this unique service to turn it into something that would make her love it even more.
Place your order and send the photo to the store's email address for them to start turning it into a customized masterpiece.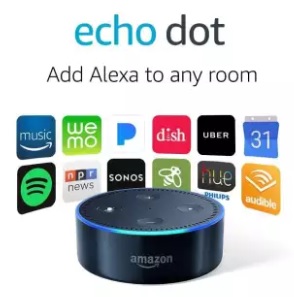 Give your mother some digital help around the house by bringing Alexa to any part of your place through this Amazon Echo Dot device.
This Echo Dot (2nd Generation) is a hands-free, voice-controlled device that uses Alexa to:
play music
control smart home devices
make calls
send and receive messages
provide information
read the news
set music alarms
read audiobooks from Audible
control Amazon video on Fire TV
and many more
Express how much you love your mother's cooking by giving her this elegant cookware that can be used on gas, electric, ceramic and induction cook-tops, as well as in the oven (NOT for use in microwave).
This Lodge Color Porcelain Enamel on Cast Iron cookware is cast from molten iron in individual sand molds perfect for broiling, braising, baking or roasting in the oven up to 500° F.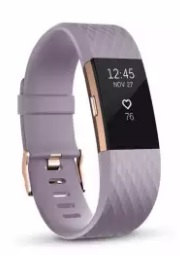 Here's a perfect gift for moms who are health conscious and fitness enthusiast.
This device will help her track all-day activity like steps, distance, calories burned, floors climbed and active minutes; maximize workouts using simplified heart rate zones (Fat Burn, Cardio and Peak), and find moments of calm throughout the day with personalized guided breathing sessions based on heart rate.
---
Hope the list above gave you at least an idea on what to give the most special woman in your life.
The key factor here is to know what your mom is up to these days (i.e. cooking, fitness, beautification, fashion, technology, etc.) for you to better decide the best item to give her that she would surely appreciate.
---
How about you? What are you planning to give your mother this Christmas?
And why do you think she would appreciate that?
Let us know in the comments.
---
For more stories and information please:
– click Pieces to see all the articles in this blog
– like Piece of Mind Facebook Page
– subscribe to my SimpliciTine YouTube channel
Follow, Like, and Subscribe!