Get to know Christine, the woman behind Piece of Mind Thought Blog, and discover the strong foundation where she draws her personal stories from.
My Name is Christine and…
I am a proud Filipino!
Born and raised in the Philippines since 1981.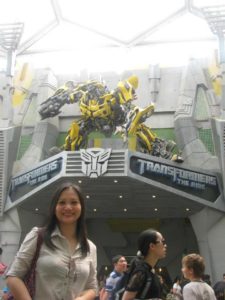 I am an ordinary woman who dreams of having a simple and quiet family life.
I started having my first serious relationship at an early age of 15. It started as a secret relationship for 2 years and lasted for a little more than 7 years all in all.
I got married at the age of 25, the biggest turning point in my life, but didn't work out. I'm hoping to share the full story in this blog in the future. It would be a long story but worth the read — I promise!
I got annulled at the age of 34, but I filed it when I was 31.
I fulfilled my dream of having my own family at the age of 36.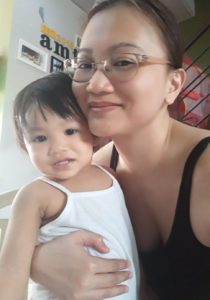 Apart from being a career-woman (Project Management is my day-job), I am also a mother to my adorable daughter named Bleu, my mini-me!
My life had always been very quiet and well-kept under the hat until I faced and experienced a lot of challenges, heartaches, pains, and failures which made me stronger and vocal about my innermost thoughts.
These trying episodes led me to self-discovery which made me feel more comfortable with who I am and become more in control of my life.
Now, I am ready to share these pieces to everyone who might be going through the same path as I am.
Life and the Social Media
I am active in Social Media but I keep the contents really personal.
But with the so many platforms available nowadays, I am mostly active on Facebook where I started sharing my thoughts way back in 2009 as soon as I created my account.
The rest was history.
And in 2017, I became active on YouTube because of my daughter, Bleu, who's the favorite subject of the videos I upload.
You can find me and my works on Social Media through the following links and channels:
* Piece of Mind Official Facebook Page
* SimpliciTine Simple Vlogs Facebook Page
* SimpliciTine YouTube channel
Click here to for Some Interesting Facts about me.